Learn About Vernon Family Chiropractic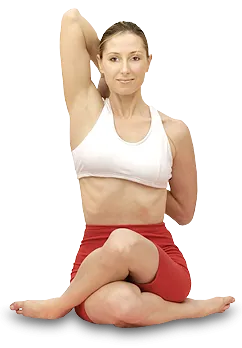 Vernon Family Chiropractic has been serving Iowa patients for over 30 years. We are a local, family owned and operated company. You can rely on Dr. Vernon for reliable chiropractic services including massage therapies, pain relief, exercises, extremity adjustments, and more. We accept most insurance policies. Contact us!
Unlike conventional medicine, which focuses on attempting to treat disease once it occurs, Vernon Family Chiropractic emphasizes improving your health in an effort to reduce the risk of pain and illness in the first place. Most people would rather be healthy and avoid illness, if they could. This is one of the main reasons for the big surge in the popularity of our wellness center.
For some, Vernon Family Chiropractic will take them back to a place that is cozy and familiar, offering a rediscovery of health and wellness that had been previously known but long lost. For others, the journey may offer a new center, one never before experienced.
People are recognizing the benefit of seeking an alternative to traditional medicine; one that will help them achieve and maintain optimal health. Please take the time to meet the doctor, team, and our wellness network dedicated to helping you achieve your wellness objectives. To fully understand the nature of your health we recommend you join our free website membership program. As a patient at Vernon Family Chiropractic we will personally tailor a wellness program specifically targeted to your wellness needs using the least invasive yet highly-effective techniques and services.
Our Mission
Vernon Family Chiropractic focuses on improving your health in an effort to reduce the risk of pain and illness.
Since there are most of the people who prefer to be healthy and avoid injury, we strive to give complete care for our patients.
---
About Dr. Vernon
Dr. Craig Vernon has over 30 years of expertise in helping you with your chiropractic needs. He has graduated from Palmer College of Chiropractic in Davenport, IA. Dr. Craig Vernon grew up near Atlantic, IA and became interested in chiropractic after his mother received tremendous help from her chiropractor after a car accident.
Dr. Craig Vernon's passion is to bring healing to people of all ages through chiropractic care. He and his wife Karla, enjoy church, traveling, golf, watching college and pro sports, and spending time with family and friends. They also enjoy relaxing times at home with their cat Arby.
---
Dr. Craig Vernon's Style of Care
Depending upon your need and request, Vernon Family Chiropractic provides several chiropractic adjustment methods, which include very gentle or fairly firm approaches.
Dr. Vernon specializes in lower back pain, neck pain, headache, TMJ dysfunction, arm and leg pain, sports injuries, and numerous other conditions. In addition to chiropractic spinal adjustments, Dr. Craig Vernon also utilizes extremity adjusting, electric muscle stimulation massage therapy, and nutritional advice and support. Call us today!